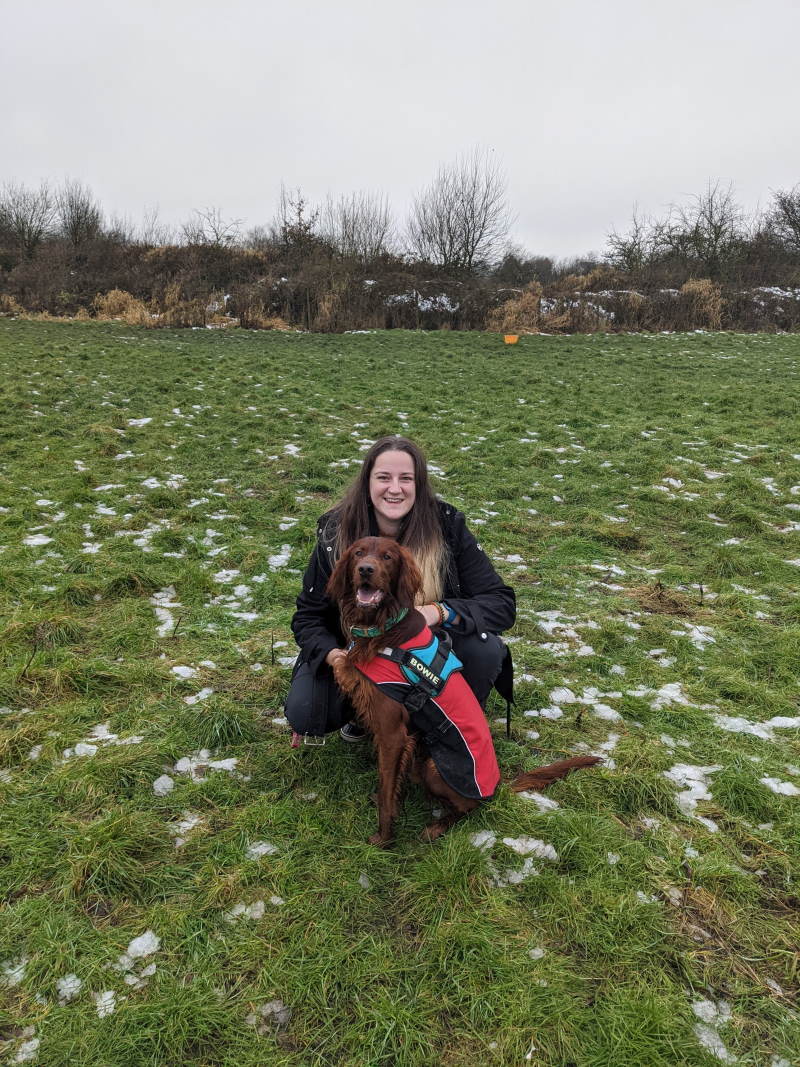 Natalie Jones
Cert. TPTD
Hi! I'm Natalie.
I've always loved and been connected to dogs, ever since I was little, when I had the pleasure of growing up with a gorgeous Labrador called Paws. I fell in love with training and working with dogs when I quit my old job, and Bowie came into my life.
I started my dream job (working with dogs!), by working as a dog walker, which gave me experience with a wide range of breeds, ages, and behaviours. I have since completed many different training courses, the most notable being the Training Instructor Course at Waggawuffins, which I passed with distinction.
I am passionate about helping you with your dog, as I know it's not always plain sailing, and my aim is to help take the pressure off any struggles you might be having, help educate you in order for you to feel more confident and calm, which is also reflected in how your dog feels and behaves. And of course have fun along the way! I understand that when you brought your lovely dog home, you had a dream of what your life would be like. However, sometimes we hit bumps in the road, and it might not be panning out the way you envisioned it. I hope to remind you of your initial desire for your lovely little (or big!) companion, and ultimately my aim is to make that dream life come true for you and your gorgeous dog!
Bowie Jones
Cert. GOOD BOY
Hi! I'm Bowie! I'm a beautiful, bouncy, working line Irish Setter, otherwise known as a Red Setter, because of my beautiful and luscious mahogany fur!
My Mum and I have been on our life journey since 2017, and because of my Mum's work I'm thriving and have the best life a humble little dog like me could ever dream of!
I love having doggy pals to play and hang out with, and I always share my toys, treats, and cosy spots on the sofa.
Get in touch